Get Yourself A "Insider Access Pass" To The Most Effective
And Results-Rich Collection of "Dating Secrets" In Existence -
With Years of Archived Audio Courses That Answers Your EXACT Questions
On Dating And Attraction In Penetrating Detail.
Now You Can Get A Permanent "All-Access Pass" Into The Minds Of Guys Who've Made It Their Life's Work To Be Amazing With Women... And Awesome At Getting YOU That Same Success...
Dear Friend…
We've all seen it, and we've all been blown away by the power that those "one in a million" guys can command.
You know – the guys who are full "natural powerhouses" when it comes to women.
I know that you've been out at a bar or a club, or maybe even in your own social group... and you've seen it again and again.
Some guy will just radiate a quiet and powerful confidence, he'll walk up to the hottest girl there and you can SEE the attraction in her eyes... she can't even stop HERSELF from falling all over him.
Now if you're like me, you've grown tired of feeling frustrated at that guy – and you're ready to BE that guy.
You may know that at RSD we've spent the last 6 years ceaselessly working to "crack the code" on what it takes to get to that FULL level of personal transformation.
So wouldn't it be great to have someone who's ALREADY made that shift to answer YOUR questions on the journey?
All those times when you feel like you're smashing your head against a brick wall... wouldn't it be great if you could get those "next-level epiphanies" from a guy who's ALREADY punched through to full success with women?
We're talking about getting a constant ally and guide to keep you on the path to a complete transformation that punches down to the core of your very being... DEEP, IDENTITY LEVEL CHANGE.
Tailored Information Is Crucially Important
Every single weekend, RSD's Executive Coaching staff are out in clubs and bars all across the world. They go to the hottest venues and hone their skills by attracting the most desirable women, fast.
In fact, because everything RSD does has a full money-back guarantee, our Executive Coaches are forced to deliver shocking results... or starve.
So what?
Well, you know that all the insider-knowledge that comes from RSD is TRULY insider knowledge. We only put out proven ideas that have made that 'next-level' leap happen for real guys just like you, over and over, with real-life women in real bars and clubs all over the world.
In our DVD programs, (Foundations, Transformations, The Jeffy Show and The Blueprint Decoded), we've distilled these real-life teachings into potent, set-piece events designed (and proven) to explode your skills with women.
At the same time, we realize that there are thousands of tips, hints and killer ideas that we uncover each weekend that we JUST CAN'T FIT into these supercharged events.
And we know, because we've seen transformation after transformation, that ONE IDEA can make all the difference in the world.
Getting Stuck On A Frustrating "Plateau" Is The NUMBER 1 REASON For Failure
Let me ask you a question:
Have you ever got "stuck" somewhere on your journey to mastery over women and the self?
I know that I got stuck several times, stuck on frustrating "plateaus."
It was like I was just smacking my head against a brick wall... it was like the more effort I put in to overcoming the stumbling block, the more I just seemed to get stuck in a rut.
How did I get out of these frustrating plateaus?
Well, I went out into the 'field' and kept pushing through, kept talking to women, kept honing my skills in real life... but often that wasn't enough.
What I needed was advice... the specific advice of someone who'd got through what I was going through.
You see, the crazy thing was that what I soon realized is that the toughest, most intractable problems I faced had simple, obvious solutions.
They just weren't obvious to me.
So what I did, was I sought out the best teachers all over the world, and with their help, I got away from those frustrating plateaus, until I was able to get that life of total sexual abundance that I'd always wanted.
But I never forgot that frustration I felt when you're "stuck" on a plateau, waiting for that ONE IDEA that will FREE YOU, and catapult you to a whole new level of social dominance and sexual plenty.
That's what the RSD MASTERMIND course is all about.
We've Developed A Course Just For You, For Busting You Through Those Plateaus – And You Can Try It For Free... NOW.
RSD Mastermind is a highly responsive ongoing course.
What that means is that every single month, we'll be going over REAL questions from you and guys just like you... and delivering the cutting-edge solutions that you need.
It means that in each installment, we'll be plunging deep below the surface, and you'll get live, tailored advice you can take out to the club, bar, coffee shop (or wherever...) and use TONIGHT.
It's like having a constant guide to keep you on the right path.
This is a guide you can come back to over and over, to get you the answers you need, and blast you to full confidence with women in record time.
It's a whole new concept in the 'Dating Industry' – a fully interactive service which allows YOU to get the content you need, tailored to the exact personal issues you face.
Each month, we'll open the doors to the thousands of guys who've chosen RSD as their one-stop-shop for dating and self-actualization advice.
We're going to let YOU ask the questions that matter to YOU, and then Tyler, the founder and creative force behind RSD will answer them in detail – using the insider-perspectives of our elite Executive Coaching staff.
You get the benefit of the world's most active, most experienced and most driven teachers of attraction.
You get the advice that they give every weekend to REAL guys in REAL situations... delivering REAL and immediate gains in seductive power and sexual success.
Imagine that feeling of total frustration you get when you're totally stuck and unable to progress no matter how hard you push yourself...
...then imagine the sweet relief as that "roadblock" dissolves like a sugar-cube in a clear mountain stream.
That's what this course is all about... giving you that feeling of rapid advancement as everything just falls into place, and seductive power rises effortlessly from the depths of who you truly are.
It's Not Easy To Find Guys Who Are Good Enough To Instantly Blast You To A New Level Of Seductive Power
Well, as you probably know, the guys who are actually good with women are often the worst at explaining what they're doing.
It's often tough to befriend these guys, and even then, most guys who are 'naturally' attractive to women have NO IDEA what it is they're doing... and NO IDEA how to help you get to the next level.
For one thing they've got a lot of women in their lives, so their time is pretty scarce...
...but the real issue is that unless the guy you're learning from is a guy who's CONSCIOUSLY made the journey from insecurity to power with women, he won't be able to relate to the PLATEAU you're stuck on.
Guys who've never needed to 'work' at this area of their lives have no idea what's actually involved in the journey.
On the other side of the coin though, the guys who HAVE traveled from weakness to power are resources of incalculable value to you.
These are the guys who've seen your sticking points from the INSIDE.
These are the guys who, every single weekend, take guys in EXACTLY your position to scary new levels of social dominance and freedom from fear.
These are the guys who have made it their life's work to coach men to achieve their fullest potential in life, their fullest potential with women... to turn men into full-blown juggernauts of sexual magnetism.
What would it be like to get the most relevant, most cutting edge information straight from these guys, delivered straight to your door?
Can you imagine how fast you'll progress to success with women if EVERY MONTH you get a whole new seminar packed with plateau-busting secrets to supercharge your learning rate?
Can you picture your PROGRESS after just a few months of this constant stream of live, cutting-edge info, tailored to exactly your needs?
A Totally Unprecedented Resource: Giving You The Point-By-Point Practical Advice That Is Guaranteed To Give You Powerful, Immediate Results With Women
We've called this new course "RSD Mastermind" because you'll be given access to the collected wisdom of our "Mastermind" group.
Tyler, our Executive Producer (and the leading visionary of RSD) will take all the latest "powerhouse insights" and "next-level secrets" that we discover on a daily basis, and break them down to a level of idiot-proof simplicity, guaranteeing that you'll find exactly what you're looking for.
This gives you direct access to the cutting edge, the latest breakthroughs in self-actualization and dating advice. It's like opening the gateway to the RSD "Mastermind Group".
The advice Tyler delivers comes directly from the world's most experienced and dedicated "Dating Coaches" - guys who teach and prove their dramatic skills with women LIVE.
As we're always out honing and refining our abilities, our understanding of women, seduction, attraction and social dynamics is constantly evolving – becoming more potent and more profound with each passing weekend.
This 'Mastermind' group of elite teachers of attraction, seduction and social dominance is now at your disposal, as you'll hear Tyler open the floodgates, allowing you to tap this pool of knowledge...
...knowledge that could very well mean the difference between your success or failure.
Because the blunt (and unpopular) truth is that a lot – and even MOST – of the guys who attempt to unleash their innate attractive power with women fail to do so.
The frustrating and demoralizing plateaus are the biggest cause of this... you may well even know someone who reached a plateau and then gave up.
Heck... maybe you've felt like giving up a few times yourself.
Because you're reading this, I know that you didn't give up. That's crucial... it proves that this is more than a 'passing phase' – it's something you truly want.
You're still on track (even if you sometimes feel like you're not) and you still feel the hunger to be the most potent, charismatic man you can possibly be.
This course is designed for one reason only... to give you the ONGOING support to make your dream a reality.
To get you past those 'plateaus' and surging on to seductive power.
To bring you into a world of sexual plenty, of authentic confidence and of freedom from negativity.
It's designed to get you a lifestyle that thousands dream about, but few truly achieve... total internal power and a magnetic sexual presence that all women respond to.
It's designed to get you there... fast.
Unleash The Inner Hurricane Of Your Sexual Magnetism
Just think about it for a second.
Imagine the kind of skill, internal power, confidence and sexual magnetism it takes to walk up to the hottest girl in the club with no fear – and be totally assured that within minutes she'll be mesmerized by every word that comes out of your mouth.
I mean, imagine the kind of guy who could do that.
Now imagine that guy, except bear in mind that he was once totally clueless with women... he's MADE himself into a sexual and social juggernaut from absolute zero.
Now imagine that guy, except every weekend he takes out three guys of all backgrounds and skill levels – from world class players to dudes who have never experienced even the slightest level of social confidence.
And imagine that guy unleashing the inner hurricane of sexual magnetism in every single student he has.
Try for one moment to wrap your head around the dizzying level of social dominance that guy must have.
Try for one moment to step inside his world – and just think about all the secrets, all the short-cuts... all the 'make or break' epiphanies he can give you.
That is what RSD instructors do. That is who they are.
Make no mistake about it – the skill that these guys need every single weekend goes far, far beyond what anyone could ever need to get a girlfriend or enjoy a night of total sexual abundance.
We're talking about guys who are literally living the dream... guys who've travelled the path from weakness to power.
Each month, Tyler will take the very best advice from this group, advice that responds directly to your questions. Would you like to know what those guys have to say to YOU?
Would you like to see what those guys see? Experience the dizzying power that those guys command?
How much time, effort and emotional damage would you be able to sidestep if those guys were feeding you their best advice... tailored specifically to your exact needs?
Do you want that?
Do you want to get that 'world-class' insight in your life?
Gain Full Access To The Raging Power Of Your Masculinity
Are you ready to live your life with FULL ACCESS to the raging power of your masculinity?
Have you ever felt that how you come across to people shows nothing of your true excellence, the vast worth of who you truly are?
Do you want to change that?
Then you're not alone.
Guys like you – with the courage to face and address the social conditioning that has held each of us back since birth – are many, and growing in number.
Each weekend, RSD delivers results that shock and amaze – results that have never before been available.
As each weekend passes, more guys are being freed from the constraints of upbringing and environment, freed to express the power of their authentic masculinity.
And every weekend, RSD is refining it's methods, developing new tools, breaking new ground in the quest to unlock the power of every guy with the courage to change.
It's all about giving you access to the visceral power that evolution has placed at your disposal.
It's all about rendering your insecurities useless, broken and obsolete.
It's about taking you to a level of power and control that you've never believed possible – about giving you the power to create your own legends... stories of your real life that will stun and amaze everyone you know, and make them throw out all their ideas about who you are.
To fully awaken the striking force of your attractive potential used to be like stumbling around in the dark.
For the last 6 years, RSD has worked ceaselessly to break it down to a science – to give you the best, most potent roadmaps that are literally guaranteed to be effective.
And now, we're taking the lid off those secret insights, and addressing the exact concerns that you face, day to day, while striving to change your life... and yourself... for the better.
This year, we're opening up the vault. Tyler will distill the top insights coming from the RSD Mastermind Group, and give it straight to you.
He'll deliver the breakthroughs that you need to get you where you want to be... fully in control of your social life, and living in complete sexual abundance.
Get Yourself "Hooked In" To The Premier Resource For Rapid Charismatic Power
It's taken literally YEARS to assemble the team of Executive Coaches at RSD. Why? Because the bar is set so impossibly high that only guys with crazy-extreme skills with women are even considered... and even then 95% of them don't make the cut.
Why not?
Because at RSD we're not just looking for guys who are good with girls. We're looking for genuine masters of the social environment...
...who are ALSO touched with GENIUS when it comes to communicating and teaching what they know.
I've learned so much from each one of these guys – and every day each one of them brings new perspectives and insights to the table, blowing me away all over again.
We wanted to figure out how to get the knowledge of this MASTERMIND group and bring it to YOU.
And we wanted to do this in a way that would trigger the rapid, explosive gains in charismatic power and social skill that will get you true success with women.
So every month, Tyler's getting a whole new raft of questions from our forum, RSD Nation – and answering those questions with the power of the RSD MASTERMIND.
And let me tell you – he'll bring you answers that won't just "get you off the plateau".
He'll get you answers that will shatter your preconceptions, and leave you filled with energy, confidence and a profound understanding of the social matrix.
What's More... You're Joining The RSD Mastermind Group Yourself!
What this means is that you'll be part of our elite, insider's club where you'll gain access to special events, special offers and never-before seen offers that are available only to you!
This will give you a full and ongoing access, exploding your abilities with women, and taking you to crazy new heights of sexual abundance.
When we set out to create this program, our goal was to make it the most advanced, complete and powerful source of ongoing information on dating, self-actualization and attraction in existence.
We were looking to get all the killer insights that we find day in, day out in the crazy lives we lead – and get them out to those guys who (like you) are really serious about changing their lives, and unleashing the full power of their sexual magnetism.
We designed it so that every guy who joins the RSD MASTERMIND will see instant results with women, self-confidence and sexual abundance… regardless of his level of experience.
And we have made this program ULTRA-RESPONSIVE, and tailored to your exact questions and issues so that you can be ABSOLUTELY SURE that every question that holds you back in your quest for mastery of sexual presence is answered in this program.
I'm serious.
We've left NOTHING out.
Each week, Tyler will consult in depth with the RSD Executive Coaches, tapping this never-before-tapped resource, and gaining the killer tips that will change you, and change your life forever.
We're talking about getting the top info from the world's foremost experts with women, attraction and rapid sexual connection to make sure no stone is left unturned.
And when I say these guys are the best, I really mean it.
Each one of these guys has gotten through RSD's savage instructor training program, where they are forced to demonstrate over and over that they are able to produce stunning results – generating massive attraction (and more) from the hottest, coolest and most desired women all over the world.
Your brain will EXPLODE when you hear Tyler lay out the next-generation insights that will change your life.
Here's just a taste of what we're talking about:
How to talk about yourself in a way that reduces women to doe-eyed groupies within minutes ... even if your day was so boring you can't even bear to hear yourself talk about it!
Real-life insights on how to quickly transform yourself from a guy who feels fear inside while talking to a stunning girl... to a juggernaut of confidence and sexual magnetism who's 100% comfortable in his own skin.
The keys to maintaining a successful relationship... You'll discover what to do and what to avoid to keep that flame alive forever with an amazing woman you want to be with... and the simple (but often neglected) secrets that keep her hooked on you and begging for more
Discover the power of your authentic core - the secret power all men have over women that only 1 in 1000 ever truly unleashes. Once triggered, you'll revel in a world of sexual abundance!
The simple secrets to cultivating a powerful masculine energy inside of you that will cause women to be intrigued (and often aroused) by your presence ALONE
A powerful insight that, once internalized, will allow you to instantly separate yourself from every other guy in the room, creating a 'bubble of love' around you both that she cannot ignore... or escape!
Engage with 'Hyper Focus' - An eye contact secret used by the world's best natural seducers that gives you the power to mesmerize a woman and draw her into your sexual state with just a glance
Discover ways to to unconsciously and automatically pass any 'test' she throws at you, giving you the effortless conversational agility of Neo in the Matrix!
You'll learn the devastating trap that 94% of guys fall into on FIRST MEETING a woman that destroys all chance they'll ever have of getting with her!
How to hold an icy 'James Bond' cool when you're talking to the girl you really, really want – and discover a simple internal secret you can use to snap yourself into 'the zone' any time you need to.
Learn how to fuse gentlemanly behavior with bad-boy attitude, creating a push-pull situation which drives her wild with desire in minutes!
Discover the ONLY way to forever transcend 'Approach Anxiety' and bring a cool, fun vibe to walking up to a girl that totally eliminates fear and nervousness... leading to rapid, explosive increases in your results with women!
DISCOVER the power of the 'Samurai' – how you can triple your learning rate by getting out to a club or bar alone, blasting your results through the roof!
A CORE way of tapping into that deep communication using subtle cues, inflections of voice, and physical touch to trigger an instant sexual response in a woman (You'll learn how to play her body like a violin!)
Explode onto the hottest clubs in the world with the power of the 'Cyclone' – a simple, 100% formula for DOMINATING the dog-eat-dog club scene and walking out with the hottest girls in the world!
Discover the two unique things you can do to blow a woman away the moment you meet her, leaving her in awe of your confidence, power and sexual presence.
Learn the real truth behind a woman's initial ICY SHIELD – and how to obliterate it within milliseconds of speaking to her by your body language alone!
How a potent internal shift inside you can massively increase the power of your sexual presence and personal life confidence... and instantly multiply the effectiveness of any physical escalation you do by 50 times!
Discover the psychology behind using total randomness to strike up a conversation with anyone you want (including the hottest of women) instantly!
Learn example after example of real-world killer opening lines that are easy to memorize and will work anywhere and anywhen!
Discover the secret to approaching a woman even when she's in a massive group – this unbelievably simple gambit will give you her full attention... and make her friends cheer you both on to hook up with each other!
Discover the deep, identity level reasons that women reject men.... this 'evolutionary' secret will give you a 'magic map' you can use to stand head and shoulders above all the other guys who don't know it... and keep on making the same killer mistake!
The simple, magic truth to cutting through the noise of a loud environment and sparking instant, hard attraction from a woman.
A killer pitfall that MOST guys fall into which makes them seem inept and useless in a womans eyes INSTANTLY (even if they aren't!)
How to radiate pure masculine presence at a woman so that she melts in front of you into a puddle of feminine lust.
Trigger powerful emotional responses that rivet a woman's attention on you, and get her talking about how hot you are to all her friends... and anyone else who will listen!
Seize control of your own reality, and live in a world of your design where sexual abundance is effortless and you are truly living in a carnival of sexual plenty that would make a rock-star blush.
Discover the ways you can get a woman to talk and talk, trying everything she can to convince you that she's the one you want to go home with (this works even on the most stunning girls – and sometimes, it actually works better on them!)
Magnify your masculinity and seize control of any encounter – women will be left breathless in helpless surrender at the sheer power of your masculine presence!
Here's Just A Taste Of The Life-Changing Power That Awaits You
In just the first, blistering starter pack you'll:
Discover how to 'be the party' that sucks women in, compelling all those around you to look at you with awe and desire – you'll find your approaches stick like superglue when you're charged with this this secret, insider perspective.
Effortlessly avoid the 'dancing monkey' trap, by building powerful connections that hook the sexual attention of the most beautiful women in the room.
Load yourself with concrete tips on how to immediately slash negative thought patterns like fear, self-pity and despair... you'll become a colossus of unshakeable positivity and confidence, inspiring respect and pure animal lust in the women YOU want.
Square the circle of 'projecting higher value' while still seeing everyone as an equal – this paradox will be resolved, turning you into a social hurricane who inspires fascination and goodwill from even the most cold and inaccessible ice-queen!
Discover the power of the 'social ladder'! You'll climb to the heights of sexual presence and social command... without stomping on anyone to get there! (This 'defuse the negative' insight will grant you an 'all access pass' to a lifestyle of full sexual abundance).
Realize the power of having the internal stability of a Marvel Superhero... negativity and bitchiness will bounce off you like rain off a bulletproof vest, resulting in an immediate blast in attractive power.
Learn how to discover the 'value-giving' mindset in you... in accessing the crackling power of the highest part of yourself you'll find women opening up to you, welcoming you into their lives... (and more besides!)
Discover the secret to generating a constantly evolving 'style' that blasts the coolest parts of you out there, generating instant attraction in a way that you find exciting and fun!
Find the core power of your authentic core... in drawing your 'game' from your true self you'll realize the awesome 'artillery piece' that you already have... and your journey to self-mastery will become truly enjoyable – and your skills will increase much, much faster.
The secret to avoiding burn-out! You'll be able to push yourself as hard as you want to, while avoiding the dark side of emotional pain, and soaring to new heights of personal happiness and sexual abundance.
Discover the REAL truth about the power of 'high-status' jobs to get you that girl. With this 'straight from the trenches' knowledge you can avoid the loneliness of success – and USE your achievements to drive your true self-confidence to levels that will get women thinking sexual... fast.
Discover the two top principles of 'natural game'. With the 'power of simplicity' you'll be able to transcend the need to 'think' about what to say – you'll transform into a juggernaut of sexual power, leading to rapid (and nigh unstoppable) sexual escalation.
Cross the 'indifference threshold' – and render yourself immune to emotional damage. This crucial insight will deliver a springboard to greatness, which will result in rapid and noticeable improvement, day in, day out.
Feel the power that comes with 'being your own guru'. You'll rise above the need to look to others to advice, and be filled with a sense of power and purpose that will draw women to you like a sexual whirlpool.
Find out how to 'model the best' in a way that connects you to the power of your true self... you'll make rapid breakthroughs to whole new levels of social dominance in a way that's uniquely you (and uniquely compelling to women!)
Fuse full acceptance of who you are with an ongoing mission of self-improvement... you'll lock yourself onto a track of permanent improvement where day by day and year on year you smash the goals you set yourself with women... and in life!
Discover the real short cuts to becoming a truly world class master of attraction and social power. You'll be granted access to the 'secret society' of master players whose lives become relentless carnivals of sexual adventure!
Get the secret to true consistency – you'll never have to deal with extremes of state fluctuation when you get full access to the power of your permanent attractive potential!
Break the chains that bind you to your past by discovering your real self-esteem! When you get this realization your power will rise inside you like a hurricane, and will remain constant and massive regardless of what you've been through or what's going on right now!
Make the full transition to a genuine self-respect that nothing can take from you, making you the irresistible 'eye of the storm' that women will pursue like crazed stalkers.
The final word on 'ego' vs 'self esteem' – you'll discover the real truth that will set you free from isolation and suffering, and catapult you into a world where women want you... just for you!
Discover the secret to a fully holistic social life. You won't need to worry about who to 'game' and who to 'leave' because your social power will be so massive you'll be the coolest (and most desirable) guy in the room (regardless of what room you're actually in).
Learn the ways to easily defuse the powerful sexual interest that comes from girls you're not attracted to... (and you'll need this once you're drawing hard interest from every girl in sight).

Find the secret to 'getting off the starting blocks'. This 'missing link' will get you off the internet and out into the club where you'll experience the reality of dramatic results with the hottest girls alive.
The mentality of the 'lone warrior'. Get the freedom... and the rapid results... that come when you're going out alone. This 'fast-track' route to rapid advancement will be laid out in simple, idiot-proof terms that will allow you to get the results you want without relying on anyone else to back you!
Discover the fusion of 'being in the Now' with taking relentless and powerful action. This 'next-level' discovery will get you everything you need to sidestep insecurity and fear and still push yourself to the extreme levels of sexual magnetism that will make women lose control in your presence!
Learn the secret to maintaining a 'value giving' mindset in the face of negativity from women (and men) who are still locked in a dog-eat-dog headspace. This crucial knowledge lets you cultivate the pure sexual power of your highest nature without getting sucked down into weakness by weak people.
You'll also learn how to USE your 'higher nature' to bring out the best in others... your world will seem like it's filled with positive people – and you'll become a beacon of joy to beautiful girls who'll fight to get you... and keep you in their lives.
Sidestep all the issues that arise from having your 'value' unreturned. Once you connect to the infinite positivity inside you, you'll shine your internal power into the social world around you, and stunning girls will be ecstatic to join you in 'your world'.
Discover the crazy secrets of holding down multiple partners at once in a way that's completely honest... you'll keep all of them chasing for your attention and time, without any jealousy whatsoever!
Sustain your freedom from social conditioning! Discover simple ways to retain the freedom of being 'out of the Matrix' and say goodbye to emotional pain forever, as you live your life in a world of fun, glory and sexual abundance!
Free yourself from all constrictions that come from attachment to just one girl... or attachment to 'being a player! Once you've shattered this duality you'll be free to be blissfully single for as long as you want... and to get with that one girl who blows you away, KNOWING you can keep her!
You'll discover the power that comes from truly putting yourself out there... you'll hear this 'full freedom game' mapped to an extreme level of detail, allowing you to experience the full glory of authentic power – and the crazed sexual encounters that come with it.
Build rock-solid pillars of internal strength that rise from deep down in your very nature, allowing you inhuman levels of emotional endurance and recovery time... and leading directly to rapid advancement in sexual presence and social power.
Dissolve all feelings of neediness and jealousy that might arise when your casual encounters date other guys. This 'emotional freedom' will inspire women to reveal their wildest sexual fantasies, and play them out... with you!
The 'age' question – how to transcend issues of age and 'high-energy club environments' by developing a powerful sexual confidence that compels beautiful women of all ages and backgrounds to hunger for your touch.
Isolate and destroy deep-seated insecurities that hold you back... you'll exert total dominance over any crippling identity issues, unleashing a raw animal magnetism that will shock and amaze you... and any women you speak to.
How to rise above any negative feelings that arise when you compare yourself to other guys. You'll become emotionally bulletproof, and a compelling sexual presence will rise inside you, eliminating your sticking points and resulting in immediate gains in your abilities with women.
The power of being 'in state' – mapped. This roadmap to 'peak experiences' will give you an insider's short-cut to feeling like, acting like - and being – a social juggernaut that women flock to.
The secret to permanent 'in the zone' living. This super-advanced formula will give you access to your true power, supercharging you to levels of conversational and seductive brilliance that will stun and amaze everyone... including you!
Learn how to commit yourself to unleashing your full attractive potential... without losing sight of the beauty or humanity of women. This crucial knowledge will eliminate the 'social robot' danger... and connect you to a truly authentic life of wild sexual experiences.
Unleash the power of self-advancement. You'll discover how to 'pull yourself up by your bootstraps' – generating real improvement in your results all on your own by taking full control of your journey to mastery over women and the self.
Combine the power of massive action and full intent with being 'in the moment'. You'll get both sides of the equation hammered into your skull allowing you to form a full, wide-angle sexual magnetism that drives women wild.
Resolve any internal 'success barriers' you have that hold you back... you'll feel fully deserving of success and this deep-level feeling will translate into immediate improvement and an 'avalanche effect' of self-amplifying positive change: you'll truly BE a man of sexual power.
Achieve full dominance and assertiveness without needing to 'do' anything. You'll connect to your masculinity so strongly that raw sexuality will drip off you like a physical heat, pushing women into a full sexual trance whenever you open your mouth to speak.
Discover your true value... your connection to the best of you will grant you a 'party aura' that will transform women into your giggling groupies as you hit them like a tidal wave of cheeky, cool sexuality.
The exact mindset needed for hyper-effective approaches. You'll be that 'cool guy' who's impervious to negativity and doesn't need anyone's approval... and you'll bring that power with 100% belief into every interaction you have (you'll freak out when you discover for yourself how powerful this is).
The power of constant evolution – you'll learn how to avoid stagnation and keep yourself always at the cutting edge of self-improvement. This edge will grant you huge success with women... and will also translate into increased (and increasing) success in every aspect of your life.
You'll be free of the influence of 'haters' – once you get this total understanding of the psychology behind the negativity of others, you'll completely transcend it, shattering the chains that hold you back, and soaring to unheard-of levels of confidence and sexual success.
Discover the power of the 'self-amusement' mindset. This headspace will forever purge all trace of 'dancing monkey' syndrome from your being, allowing you to create rapid sexual connections with women you've only just met!
Uncover the crazy power of social value – how to create a constant gravitational pull that will draw women to you in a completely subconscious, but dramatically real way.
Here's How It All Works...
We've spent years building an archive of the best of the best of RSD Instructors and we released them in live audio package where Tyler's team of amazing instructors subjects your INDIVIDUAL sticking points to an ATOMIC DEMOLITION.
You get to be one of the select few that get the FULL POWER of the RSD MASTERMIND.
Because this course will hammer the exact, concrete advice you need directly into your head.
Right now you're probably thinking "this sounds like the NEXT BIG THING in the 'Dating Industry..."
RIGHT.
"...this is going to cost me an arm and a leg."
WRONG.
How does UNDER 30 BUCKS sound?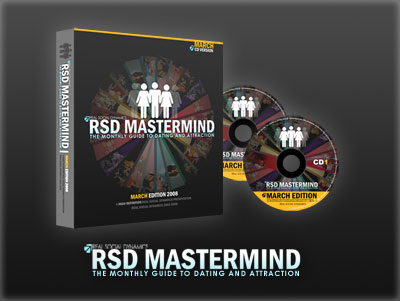 When you subscribe to the RSD MASTERMIND program, you'll get a brand new, professionally edited seminar from a world-class dating coach on Mp3 every month for only $24.95 each.
And as if that's not good enough, I'm going to PROVE to you that what you're about to get is EXACTLY what you need.
Bonus #1: A Full Hour Of Explicit Detail On How To Approach Women And Generate Rapid Attraction
Listen as I give you a FULL FREE HOUR of detailed, practical advice on how to MASTER the art and science of approaching women in every possible situation... and how to generate HARD attraction.
This is pure, in-field pragmatic advice. No fluff, no BS – all value, and completely free.
I've used this seminar as an opportunity to really punch deep, and give you the very latest, cutting edge advice that the RSD MASTERMIND has pulled from relentless experience in field.
The combination of all our perspectives will give you that full 360 degree understanding of the social matrix that will get you past the plateau, and getting immediate gains in your night-by-night results.
Bonus #2: A SECOND Power-Packed Hour Focusing On Physical Escalation And How To Take Things Sexual, Quickly
This is a seminar we weren't sure if we should release because of it's RED HOT and CONTROVERSIAL content... but I'd made a commitment to delivering the BEST and most EFFECTIVE secrets – so you get it for free.
Listen in as I deliver practical, in-field ways to charge an encounter with sexual chemistry from the outset – so you never need to hear the words "Let's Just Be Friends" ever again.
You'll learn ways to kick off an electric sexual vibe... without EVER getting weird or creepy. This skill alone will take you to whole new levels of seductive power, and open up a new world of crazed sexual adventures that would make a porn-star blush.
We are so Confident You'll Love This Program That We'll Shoulder ALL The Risk Involved – You Get A Complete, No BS, 100% Money Back Guarantee…
I know that you probably want to "try before you buy", and that only makes sense.
Here's my offer to you:
Take up to 30 days to thoroughly go over the materials.
If you're not THRILLED with the program, just ask to be cancelled, and you can KEEP THE BONUSES AND your first interview.
So for NO RISK, you can take the 'next level' ideas in these discs and discover the sexual abundance and social power that awaits you... TONIGHT.
Honestly, I just don't know how I can make you an offer better than that. I've put it together so you've truly got 'no excuse' but to get this program... and begin a new life of power and control.
Now, you're not stupid. You know the deal. I'm betting that you'll be so impressed with what you're getting from RSD MASTERMIND that you'll be delighted to keep your subscription active forever... and not miss a single MASTERMIND.
Simple? Yes.
No risk? Yes.
Easy? Yes.
Incredible value?
Always.
Now is the best time to get this area of your life handled so signup now and set yourself on a path of momentum towards the success you've always wanted with beautiful women in your life.
Your Dating Success Coaches and Friends,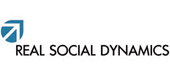 P.S. I guarantee that you will find no program that is better for you in your education on success with attracting and dating women. And to give you a glimpse of what all the fuss is about…
Check Out These Candid Reports From RSD Alumni
Best Success Story #1
Over the last year or two, some REALLY killer cats have been making names for themselves helping guys learn how to meet women, and I want to really thank and acknowledge them for what they're doing.


Some of the guys I've met and talked to over the last year or so include Tyler and Papa who do workshops all over the world as well. These guys represent the CUTTING EDGE of knowledge when it comes to meeting women, and you can't go wrong investing your time and money with them.
They are all insightful and damn sharp. One thing I appreciate about ALL of these guys is that they are not only good teachers, but they're good in the REAL WORLD with REAL WOMEN. These guys I've just mentioned are the real deal. They're direct, to the point, and results-oriented.

It's exciting to me to see more and more guys stepping up and helping other guys get this area of their lives handled and bringing awesome original ideas and thinking to the game.
A big realization that I've had over the last few years is that most guys who are seeking information and wisdom about meeting women are GOOD GUYS. They're honest, ethical people who want to meet honest, ethical, interesting, attractive women in the long-run.
You will feel happier and more fulfilled when you're becoming the kind of person you want to be and realizing your own personal potential.
- David Deangelo, "Double Your Dating"
Best Success Story #2
Watching and listening to Tyler explain the game was also fascinating, as his in-depth understanding of social dynamics is rare in the seduction community.


You have to be prepared to step out of your comfort zone and approach a wide variety of groups of women - including groups where women may be with guys, parents, you name it.
Combine that with the opportunity to ask instructors questions where they answer based on their vast experience and your game can improve significantly in a very short period.
- Cliff K. of Montreal, Quebec, Canada
Best Success Story #3
What Tyler, Papa and other instructors brought to the table was so powerful and it filled many of all the holes that were missing for me and the 12 guys from [the RSD LIVE Training Programs] ...

Wow! I've never met anyone who theorized the game exactly as Tyler does. Would I recommend this workshop as one of the best out there? Yes! Would the guys in my [RSD LIVE Training Program] recommend it as well, all 12 of them that attended?


Yes!
I was wing for Tyler when he got a phone number of a super fine 19 year old woman...Tyler would turn to me and say where he was in the game.
He would say "She's unlocked", "Indication of Interest.", "She's feeling attraction", "Phase shift to rapport", "She's qualifying herself."
The girls were so into him, they didn't pay any attention to the instruction that he was teaching me right in front of the woman.... I have never been with anyone that had such confidence in his game that he could narrate what was happening and not worry about it affecting the outcome. That is SOLID GAME!
- Craig E. from San Francisco, CA, USA
Best Success Story #4
This seminar and workshop thoroughly impressed me. I was left absolutely convinced that Tyler and his crew's game is every bit as tight as they claim. On the first day of the workshop Tyler and other instructors demonstrated that beyond a doubt.


We watched them walk over to two girls with a guy and walk away with a girl each approximately two minutes later. Then, we saw Tyler and his wing that night blatantly parading girls past us, yelling across Leicester Square in front of the girls "We're off to go home with these girls now."
Which is what Tyler and his wing reported back to us the next day is exactly what happened. So, I guess the next question you might have is "Well, it is OK if Tyler can do it - but how well can he teach us how to do what he does?"
The answer, I'd say, is "Very well. "

Tyler has a field-honed eye for spotting the obvious things that most guys have never seen simply because they are so obvious.
Tyler covers everything in linear order, starting with a brief segment on inner game (an hour or two) before dealing with the skill-set side of the process in the remainder of the seminar, in order from opener to full close.
The material gets VERY advanced at times - picking-up girls from right under the noses of their dates, anyone? I think it is quite easy to read about the material and still not get it. There were things I thought I'd understood that I now see a lot differently having heard them directly and seen them in action.
Until this weekend I really don't think I had properly grasped what Tyler's model of pickup was really all about. Odd sentences here and there that Tyler would throw out made me have "Ah ha!" moments that brought lots of pieces together.
- Adrian D. from London, England
Best Success Story #5
The seminar with Papa was something that totally changed my life. I feel more confident. He is a genius pickup-artist and a good teacher. His strategies have given me new insights and I have a whole different world with women right now.


I believe I have a whole different level of success with women now. I was in San Francisco and I would like to thank the instructors for helping me out. I could see that he wanted to really teach me and his caring came through his sincerity.
- Harsh B. from Mumbai, India
Best Success Story #6
To me, instruction in the field was all-important in order to get a feel for the material. Each day, after about 6 hours of Tyler spewing wisdom, it would begin click into place as Tyler, Papa, and instructors demonstrated the material and winged with the students.


This is where the critical subtleties of the material really came through. As a small example, I didn't really get how to angle my body to match her level of engagement until Papa reminded me and showed me a couple times.
After I had done it a few times, it just stuck and now it's something I do without thinking about it.
One of the highlights of the weekend was [seducing a women] on the second night after 2 hours of winging with Papa. Also, getting back home and demonstrating the material to my friends has been great fun.
Now, I have the tools now to approach anyone, anywhere now, and that is exactly what I wanted to get out of this workshop.
- Mike D. from Seattle, Washington, USA
Best Success Story #7
I've come such a long way in my own game. 6 months ago I was feeling nervous as hell when I first approached a 2 women in a club. I hesitated for 5 minutes, then all I did was say "Hi!" and eject.


Guys, JUST THAT was an incredible rush for me. And my wing thought I was the shiznit! I had less than zero game. Nowadays, it's easy to open sets and have fun getting chicks attracted. I've become a lot more social and enjoy life more so than anytime in my past.
So the solution is to get in the field and add a new piece to my game. Guys, this stuff can only be internalized IN THE FIELD. Don't waste time like I used to do and try to learn everything at home before attempting an approach. Get out and have fun!
- Hansel T. from Los Angeles, CA
Best Success Story #8
I expected a non-stop frat-house party, but the guys are extremely focused on their work and professionalism seemed to trump any ideas of staying up all night partying.


I guess their daily lifestyle is such a party, that when they're on the road doing seminars and workshops they are extremely focused on the students. Anyone who hasn't seen these guys in the field and reads these stories about the stuff they pull off and then wonders if it really goes down like that-- yes it's all real.
These guys are amazing. It seems like there is no set [of women] that they cannot break into. Sometimes it's wild to watch.
- Alex V . from Brooklyn, NY, USA
Best Success Story #9
Last weekend I went to the San Diego workshop...I was totally blown away. There is no underestimating the game these guys have. It's incredible to see how tight game can get and what is really possible.

Just witnessing these guys in action with sets was worth the price of admission many times over. The reactions they get from women are incredible and far beyond what I had ever seen. They are playing the game on a totally different level than I had imagined was possible.


They weren't just writing or talking about it, they were doing sets with me and I was seeing first hand exactly how tight game could be. For those guys who might be new to [this material] or who might not have tried this stuff in the field, let me just say THIS WORKS!!!
- Brian V. from Los Angeles, CA, USA
Best Success Story #10
These guys have the looks of a Regular Joe...When I met the Instructors I actually couldn't believe these were masters. Hell no. One of the instructors and I opened up several sets on my first night.


His game was so strong that he thought nothing of turning to me (in the middle of conversations with hot babes) and telling me not to lean in "cause its weak, dude!", or "hey man did you catch the indication of interest from her?".
Groups of women that I failed to engage, he actually went and re-opened them successfully - he didnt care what they thought! If you ever have an opportunity to wing with this guy take it...it brought my game along loads. Oh...and his secret? Repetition is the mother of perfection.
He engages attractive women from walkups 4 hours a day every day, taking what he learns onto the streets, and polishing his material--and within a year he become serious hot stuff (oh, and a regular joe...). I hope to learn lots from him again one day soon.
Everything these instructors write about and teach is field tested at least 50 times live in the field on real women.
- Mark from London, England
Best Success Story #11
Here is the my field report for the RSD seminar. I personally found the seminar and workshop, to be exceptional. I absolutely loved the course. I can speak for both my wingman and myself, and say that our respective games went through the roof.

I think if I was still in Melbourne, I would taken at least another 6 months, before I get to where I am today. RSD have another course in LA called Project Hollywood.


Project Hollywood, will allow you to [approach beautiful women] for three days solid with the instructors. You will stay at their mansion in Hollywood and literally live and breath this culture. So later this year, I will make a trip out to Hollywood and take my game to the next level.
- David L. from Melbourne, Australia
Best Success Story #12
I was going to Seattle to learn the mechanics of the pickup game ,but had no idea that I would get way more. First of all, it was incredibly impressive seeing all the [instructors] that got a very tight game which was demonstrated to us in real clubs night after night.

The Real Social Dynamics Instructors give you a lecture how things should be and how things should work, but really show.

Second, probably most unexpected thing that happenned was that a lot of intricate details were uncovered of how man/woman relationship works, how social perception makes a difference, how to be alpha & even over-alpha other guys.


This was comparable to waking up after a long sleep.
Seems like all the social conditioning starting with about 5 year old and until now needs to be undone. I was sitting in the workshop and getting a shock every few minutes as the Real Social Dynamics Instructors explained yet another situation that happenned to me before.
Third, outcome is that I instantly started to behave differently around women. Now it's only around social circle and all the women in services (those in coffee shops, flight attendants, waitresses, store people, etc.).
Now I need to get off my ass and start gaming. My confidence is there now but mental masturbation will only end up in an endless cycle, practice is what separates the good players from all the people that are able to bullshit about the game.

After the workshop... I started to change internally. It's amazing how someone telling you it's okey to be selfish, and be yourself, and being an a**hole is fine if you're got a high status (in fact it shows your high status) and you're THE MAN. This is the main thing I took from the workshop.
When you want to attract girls, there's no point in fearing girls, their men, or yourself. It's all a game anyway. An example of changes I'm going through is that I've lost a lot of fear in general. I've just been skiing in a whole new way. I don't stop at the top of a double-diamond slope to plan all the moves.
Remember the 3 second rule... I don't have any pause at all. I just go! On top of that, I look for extra adventure, like going around trees, taking hardest route, etc. And the beauty of it is that I still have full control over the situation, although I might not know what happens in the next 5 seconds.
- Alex W. from Seattle, Washington, USA
Best Success Story #13
Two full days of this was great. Just the stuff I needed to hear. But sooo much information I had to get internalised. I had to see it in the field, used and practiced, to have it whenever I need it. It's not magic. It's just like learning to ride a motorcycle. He gave us an image of himself and how to be charismatic.


He was very non-threatening. People in the past who I've noticed were successful with women were the same way. He had us dozen or so guys completely captivated. It's the freedom to date anyone you want.
And in life, it's about connecting with an awesome group of people, learning how to learn, getting what you want, being alpha or whatever, and about being happy and fulfilled- no regrets.
These guys are there to back you up the whole way if you need it.
- Jerry R . from Ann Arbor, MI, USA
Best Success Story #14
I learned to open without fear of the end of the set. I can walk away from a set without thinking badly of the outcome. The seminar structure is excellent. Geoff addressed image and was very supportive in uplifting support...Mike was very fast and answered all my questions...

Randy had a very positive attitude. He is very good at explaining what is taking place...Second night was better than the first night. The W was great. I didn't perceive the same difficulty as my classmaters. Thank you Papa for the story telling exercises. It helped me greatly on storytelling. I know what to look for.


Papa, thanks for challenging me. I need to be pushed harder. Having Tyler along was awesome. He's the smiling guy. I'm a natural smiler so I'd think I keyed in with him. Later that evening, I started to understand the dynamics of value levels and the techniques to work value levels...
He forced me to start sets, which was better from other instructors starting sets because I am notable to get in the way...Geoff pointed out that I've now got the natural vibe well. I find it difficult not to stay quiet when winging with him. Same could be said with Mike...Awesome...

"The World"...I learned to keep talking after the opening. I also forced myself to get with a girl. Even without something to say, I forced myself to talk. The material, physical connection, and closing was concise and simple.
OVERWHELMING - the first two days was very difficult for me to engage conversation. My goals for sets was helpful to force me to use the same attract tactics while instructors were wings...Geoff was awesome. His personal debrief was exactly what I needed. Every evening, I got positive feedback...Randy was funny as hell. I didn't question his opening sets anymore. He gave very good suggestions on what to say next after the opening.
- Victory K. from Oxnard, CA, USA
Best Success Story #15
I had an awesome time this weekend and I learned more about [meeting women] in 3 days than I did from reading articles [on meeting girls] for 2 years. It's amazing how much my game has improved over the weekend.


There was some kinda nuclear explosion that took place when my natural game and the materials started to blend. 1000% wouldn't be an exaggeration.
- Lee L. from Washington D.C., USA
Best Success Story #16
I recommend this Workshop to people who are looking to take their game to the next level...just meeting these guys I can now go out everyday and approach 4 sets of chicks and get them attracted.
- Dan H. from New York, NY, USA
Best Success Story #17
In regards to fashion and lifestyle, the guys really helped me understand what I needed to change and why – which helped me identify what was missing from my previous look. The feedback I've been getting about my vocal projection, tonality, and emotional expressiveness has been hard to take at times, but I appreciate the fact that the guys keep driving those points home and that they strike a good balance between being challenging and supportive. This was a great experience – one of the best things I've ever done and exactly what I needed to get my game up to the speed I want it to be right now. Plus, the tools and techniques I learned will allow me to evaluate my game more effectively going forward since I now have a much better idea of what I should be paying attention to and where my sticking points are. I also wanted to say that I love the fact that the instructors are not only knowledgeable, but great, caring, and ethical guys as well.
- David G. from Las Vegas, NV, USA
Best Success Story #18
I don't even know where to begin. Gratitude is most definitely in order. Prior to Bootcamp, I was socially ignorant. I could approach women, but I never said or did the right thing. After Bootcamp, I feel like a completely different person. I'm still me, but when it comes to approaching women & being in social situations, I am now the best of me. You have passed on a skill that's allowed me to be more confident in approaching women. I've been able to "sell myself" & appeal to women. Everything I've feared before now seems ridiculous. Where were you guys when I was in high school? Your company is here now, & I am so glad that I decided to take your course. I discovered that Real Social Dynamics are a group of guys that started off similarly to me & got so fed up w/ the dynamics of dating that they decided to do something about it. Your work has helped me out in ways I can't even express. Thank you...thank you...thank you.
- Earl K. from Los Angeles, CA, USA
Best Success Story #19
I just did the Real Social Dynamics Bootcamp in LA this weekend. I want to say that it is a great program...LA has a very aggressive club/bar scene...But this is good, more or a challenge.
- Taylor R. from Los Angeles, CA, USA
Best Success Story #20
I came in with high expectations, but still left blown away. The value comes from: (1) seeing physical things demonstrated, (2) hearing the tonality and pace of the delivery, (3) seeing the facial expressions used, and (4) somehow just from having the stuff explained by a live person rather than reading about it makes a huge difference. I didn't think it would - I'm the kind of person that NEVER takes courses, cos I figure I can always just buy a book on something and teach myself… the difference between reading a post and seeing it demonstrated - the impact is 10 times stronger and it is processed and BELIEVED at a much deeper level. Just like a pro-golfer will still have a coach, there is always room for improvement, and even one key piece of learning can make a huge difference to your game. Would I recommend it to those who don't yet have decent game? Yes - even more so! This stuff is insanely effective and valuable...
Bruce W. from Los Angeles, CA, USA